Apple reshapes core of music marketing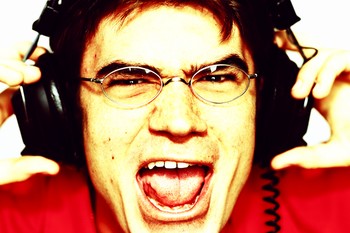 When the pop vocalist Toni Childs released her Emmy-winning song "Because You're Beautiful" as a single this month, she didn't need a record label affiliation or an album to back it up.
What she did have was a deal to offer the tune exclusively to Apple Computer Inc.'s iTunes Music Store, which sells it at 99 cents per download. "This format is going to change the way we can do business across the board," she said. "It's not as necessary to have the same major kind of distributor and money behind you."
If Apple's sale of 4.6 million iPod digital music players in the fourth quarter is any indication, downloads are rapidly becoming a key pivot point in the music industry. Though legally downloaded music only accounted for 2 percent of all music sales last year, the actual number of downloads surged by 376 percent during the past six months, according to Nielsen SoundScan.
No one knows quite how iPod, iTunes and the competing devices and services eventually will affect the music industry, but digital music is already changing the way artists think about their craft.
Using digital formats can allow them to print CDs on demand, for example, and reach a broader audience with a smaller, amount of product. Lawyers are busy figuring out how to include digital rights in record contracts, and industry executives are reconsidering how to position and market their acts.
"Up until now we've been limited; it's been about selling a plastic disk," said Steve Berman, head of marketing and sales for Interscope Geffen A&M Records, owned by Universal Music Group. "Now it's a digital explosion and it could be about a completely different thing. This is just the tip of the iceberg."
While iTunes and competing services such as Los Angeles-based Napster Inc. may give artists greater independence from music labels, they also may force them to become more singles-driven.
Albums have dominated the industry for the past 35 years, but on any album, there are stronger tracks and weaker ones. Until now, consumers had to buy all of them, whether they purchased an LP, a cassette or a compact disc.
In the digital age, consumers can pick and choose the songs they want, and evidence suggests that they will skip the filler in between. In 2004, more than 140 million individual songs were purchased and downloaded legally, while only 5 1/2 million albums were purchased electronically.
"When you see billions of songs being traded, swapped, downloaded and stolen, you see what the audience is gravitating towards," Berman said. "The art has definitely moved to be a little more track-driven."
Not all artists or music industry executives see it as an either-or proposition.
Childs said she doesn't plan on becoming a singles artist and is using the iTunes release as a way of drawing interest for a compilation album she is working on.
Similarly, the rock band U2 developed a partnership with Apple to advertise a custom iPod in October, and released its latest album, "How to Dismantle an Atomic Bomb," through the iTunes Music Store before it was available in traditional stores, distributed on CD by Interscope.
Berman said that strong digital sales for U2's newest album corresponded with strong iPod sales in the fourth quarter. About 65,000 copies of the album have been scanned so far, according to Interscope.
All this points to a drastic shift in the underlying economics of promotions, said Harvard Business School professor Felix Oberholzer-Gee.
"Many companies that are now in the business of distributing music are not in it for the music," said Oberholzer-Gee, who studies file sharing and the music industry. "IPod isn't really interested in selling music--they're interested in selling iPods."
Apple's fourth-quarter profit of $295 million, a 74 percent increase from the year ago period, was due in large part to sales of iPods. "It's a proven way to make money," said Oberholzer-Gee. "It's less clear whether putting out a song is a good way to make money these days."
Larger labels appear to be better equipped to deal with a shift to a singles-driven, download-dominated market, given the breadth of their lineups. Independents may have a more difficult time. "A singles-driven industry isn't healthy," said Cameron Strang, president of New West Records, an independent label based in Santa Monica.
He insists that the industry shift toward single tracks won't hurt his business, because his fans want the whole album. He looks at digital distribution as providing more options. If the artist wants to record a cover of a song, or if the label wants to make a remix, "rather than having to wait for another record, you can just release it," Strang said.
Still, there are business advantages to selling albums as opposed to singles. For one, the CD format has a longer life than a single, and singles multiply costs, such as marketing.
"A lot of the costs the industry incurs are for the release, whether it's one song or a whole album," Oberholzer-Gee said.
As it becomes more difficult for record companies to recoup their investments, he said, they are changing contract terms to include greater obligations for acts to tour and perform live.
Other aspects of music contracts are slower to change, although the rising number of lawsuits involving digital rights is an indication of tension.
"Record companies are fighting hard to keep the old business model," said Mark Passin, a lawyer with Alschuler Grossman Stein & Kahan LLP.
He said that new contracts "make it clear that the record companies own the exclusive rights to downloading and other digital formats," but that major labels overall tend to treat digital downloads similar to the record sales at a store.
In the future, minimum requirements for singles releases may work their way into standard record contracts, taking the place of album minimums that are now typical.
The growth in legal downloading comes in the wake of ongoing efforts by the recording industry to crack down on illegal downloading. Its governing body, the Recording Industry Association of America, has filed suit against more than 530 people in the United States for illegal music file trading.
The Pew Internet & American Life Project released a study showing that the percentage of Americans claiming to download music illegally fell from 29 percent in May to 14 percent in December. But BigChampagne, a company that tracks file-sharing, estimates that 250 million songs are still illegally downloaded each week.
Shifting Market
Singles prove popular as paid downloads increase.
Unit Sales 2003 2004
Albums (CD) 656.2 million 666.7 million
Album Downloads N.A. * 5.5 million
Single Downloads 19.2 million 140.9 million