Class conscious: I've always believed in a hierarchy of rock music. No Meatloaf for me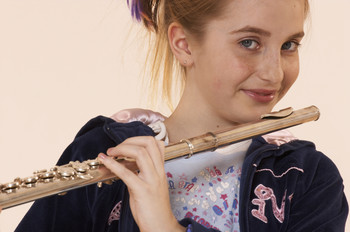 Is it snobbish to object to the star rating system by which most art forms are now graded in the press? I was reading a few star-rated theatre reviews in a paper this week, and when I turned to the obituaries afterwards, I expected to see the lives described there given a mark out of five. This will happen in the future, I guarantee, and it will generate much controversy: "Did you see that Tony Blair got only three stars in the Guardian?"

[ILLUSTRATION OMITTED]

The strange thing is that this mania for marking coexists with its opposite in education. My sons will often come home from their junior school with certificates congratulating them on having done little more than remain conscious, during some course of instruction. They are praised for having "completed" a project, and I always hunt fruitlessly for a line of small print underneath, reading: "It was crap, however" or "It was the best one in the class." The other day, my youngest son came home with one of these, and I barked: "Did everyone in the class get one?" "Yes," he said, shamefacedly. "Then I'm not interested," I said, earning myself a sound bollocking from the wife.

But the phenomenon is only natural, surely. Person A always wants to know what B thinks of C, which is why I am so beholden to the star ratings, especially in the field of pop music, the one area of the arts that I follow quite closely.

The audience for the star ratings is entirely middle class. No one ever says, "You must buy the new Britney Spears CD. It got five stars in the paper on Sunday." Her fans are entirely above, or below, the consciousness of the ratings. Elvis Costello ... now he's a different matter. His clientele is middle class, and so he stands or falls by his latest round of ratings.

As a rule, I will not buy any CD that doesn't receive an average rating of at least four stars, but then I have always believed in a hierarchy of rock music--to the extent that when I read that, say, "(Everything I Do) I Do It For You" by Bryan Adams is the most popular choice of song to be played at wedding receptions, I go into a depression, instead of being indulgent and amused.

As a child, I spent hours listening to the Beatles in a darkened living room with the boy from down the road, and I was genuinely disturbed when, on turning 14, he began to get into Meatloaf. I just couldn't understand it. If he likes Meatloaf, who is rubbish (I would fret), then he couldn't really have liked the Beatles, who are brilliant. He must have been just killing time by listening to them.

I confronted him about this, and his first reaction was something like: "Lighten up, will you?" Soon after that, our friendship cooled.

At about the same time, as a member of the Young Communist League, and practically bent double with inverted snobbery, I was expelled from the soft drinks bar of a youth club for repeatedly selecting John Lennon's incredibly dour "Working-Class Hero", which had somehow found its way on to a jukebox otherwise stuffed with crowd-pleasers by the likes of KC and the Sunshine Band.

I have not changed over the years. I was in a second-hand shop with my elder son earlier this year, when he came upon a vinyl single that everyone in his class had been raving about anachronistically: Queen's "Bohemian Rhapsody". He asked, "Will you buy it for me, Dad?", and I replied, "OK, but you know it's overblown nonsense, don't you?" He looked pensive for a moment, then said: "Oh, well ... it doesn't matter then."

I felt pretty bad, but on the drive home I tried to console myself: isn't "Bohemian Rhapsody" more or less officially the worst song ever written? Didn't it come top of an all-time worst list presented on Channel 4 by Jimmy Carr? Or bottom of an all-time best, at least. Back me up on this, please.