Various The Rough Guide to the Music of France - Brief Article - Sound Recording Review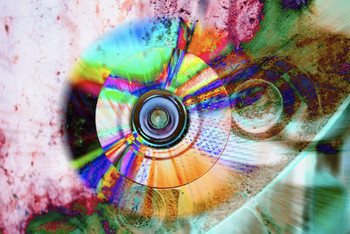 World Music Network 1111
Like the other countries throughout continental Europe, France now has a thriving folk/roots movement. The eclectic French scene supports everything from electric folk-rock bands to bal musette revivalists, Breton dance and pipe bands, gypsy jazzers, and 21st century multi-ethnic fusion pioneers. This collection includes tastes of all those (and more). In fact, there's even an Edith Piaf track.
Britanny (the Celtic region of France) is well represented by three performers: The Bagad Men Ha Tan pipe band joined in a fascinating cross cultural collaboration by Senegalese percussionist Doudou N'Diaye Rose; Louise Ebrel who sang a cappella music for dancing; and Carre Manchot, a lively folk-rock dance band who mix electric bass and percussion with accordion, bombarde and binou (a Breton bagpipe). According to the CD booklet notes, bal mussette began as dance music played on smallpipes. Over time accordion and other instruments became more prominent. There are three bat mussette tunes here and all swing quite nicely. Folk-rock gets a different twist from Dedale. They've got an unusual instrumental line-up: flute, clarinet, hurdy gurdy, and electric bass give the band a distinctive texture. Over the instrumentalists' lightly jazzed up arrangements, a soprano voice solos. Just think of Dedale as a jazzier version of Steeleye Span with a French accent.
France today is a multi-ethnic/multi-cultural society. Two French acts reflecting this are Lo'Jo and the Massilia Sound System. The former fuse French cabaret pop with Middle Eastern and North African influences, while the latter mix up Eiddle Eastern melodies with 21st century electronic dance rhythms.
As you can tell, there's a lot to listen to in this collection--some readers will want to explore further. Myself, I definitely want to hear more from Dedale, Carre Manchot, and Les Primitifs Du Futur, a hot "bal musette" revival band.--KR