Voice of praise: a new, dynamic group of singers is taking gospel music to new heights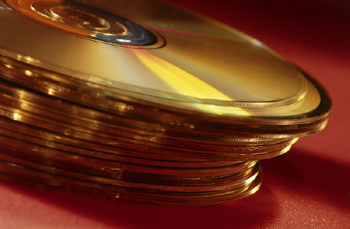 WITH the same spirit and enthusiasm exhibited by legends like Mahalia and the venerable Thomas Dorsey, today-'s new young gospel music performers--including Smokie Norful, Tonex and Israel Houghton & New Breed--are still singing the good news of praise begun by the gospel pioneers. But they are kicking up the praise level with a new beat and a new acceptance in the marketplace.
And that new level is not only issuing a new call to lost souls, but also a new response from those inside and outside of the traditional gospel industry.
Gospel music's U.S sales account for almost $1 billion annually, according to industry sources. Between 1998 and 2003, gospel album sales have grown 10 percent from 42 million albums sold in 1998 to more than 47 million sold in 2003. Overall music sales declined 10 percent in the same five-year period.
Part of what is driving this increase is the explosion of new young artists who are dominating the gospel charts and also crossing over to mainstream radio, which has affected other genres like R&B, urban, adult contemporary and smooth jazz.
New gospel sensation Smokie Norful has been a chart leader for the last two years. He recently received his first Grammy nomination and, for the second year in a row, has been named the No. 1 gospel artist by industry analysts. Nothing Without You, only his second full-length CD, spent five consecutive weeks in the No. I position on the gospel charts and remains in the top 5. The album produced two singles in the Billboard R&B top 40 and was a powerful follow-up to his gold-selling debut "I Need You Now."
The millions of fans hearing gospel on TV, on the big screen and on accompanying movie soundtrack albums are also propelling gospel music sales higher and higher. The Fighting Temptations soundtrack, for example, was one of the top-5-selling gospel albums of 2004.
Other new young artists making a big splash in gospel music include teen gospel sensation Kierra (Kiki) Sheard; Tonex, who won six Stellar Awards this year, including Artist of the Year; Israel Houghton and New Breed, who won a Stellar Award for CD of the Year for its double album, Live From Another Level and is also nominated for a Grammy; Donald Lawrence, known for his behind-the-scenes prowess as a producer, songwriter and musical director, stepped out in front this year with his new album, I Speak Life; J. Moss and his impressive new release, The J. Moss Project; Lisa McClendon and her gospel neo-soul sophomore project, Soul Music; T.D. Jakes' protege Micah Stampley; and DeNetria Champ with her debut release, I Really Love You.
The top-selling gospel artists in 2004, according to recording industry and gospel music industry sources, are Smokie Norful, CeCe Winans, Fred Hammond, Israel Houghton & New Breed, Martha Munizzi, Vickie Winans, Byron Cage, the Blind Boys of Alabama, Tonex & the Peculiar People and Donnie McClurkin.
The success of the gospel genre, started in the 1930s in the Black urban churches by Thomas A. Dorsey and other pioneering gospel composers, has produced major-league interest from mainstream industry professionals.
The New York-based Double Exposure entertainment firm has represented mainstream artists from DMX to Dionne Warwick, and the company recently added a Gospel Connection to its roster. "I know many people would ask how I could represent both rap and gospel, and the answer is simple," says Angelo A. Ellerbee, president of Double XXposure Public Relations. "Gospel music is not just for church folk. The gospel is good news for ALL. It is a universal message of faith for everyone. The important factor is not how I got into gospel; it's how the spirit and music got into me. In this day and time, the gospel music industry needs to get bold and connect the dots to mainstream outlets that will give the artist and labels an opportunity to deliver the message of faith and hope."
And these new and powerful young gospel artists, standing proudly on the shoulders of innovators like Mahalia Jackson, specialize in deliverance--both earthly and eternal.
Chart-topping Smolde Norful is one of gospel music's most successful artists. An ordained minister, Norful received his first Grammy nomination this year, and for the second year in a row has been named the No. 1 gospel artist on Billboard magazine. Norful's first DVD, Nothing Without You, is scheduled for release this spring. His single, "I Need You Now," spent two years at the top of the gospel charts and is still in the Top 10 of mainstream urban charts. "If anything I ever say, or sing, or do, just gives somebody hope and encouragement that they can make it, and that God is faithful and able, I'll feel like I've accomplished my mission," he says.
Kierra (Kiki) Sheard's first solo effort, I Owe You, debuted at No. 1 on the gospel charts. Not bad for a rising young singer who is still in high school. Although only 17, Sheard has been immersed in gospel music since her birth. Since she was 9 years old, she has performed with her mother, Karen Clark-Sheard, and aunts--the legendary Clark Sisters.
Hot gospel stars include Israel Houghton & New Breed (top), who received a Stellar Award for CD of the Year for its double album Live From Another Level, and lead singer and co-founder Israel Houghton received another Stellar Award for Male Vocalist of the Year. Houghton is also nominated for a Grammy Award.
DeNetria Champ's (center) exciting debut, I Really Love You, reminds listeners of a young Aretha Franklin on several tracks.
Tye Tribbett & G.A. (Greater Anointing)'s debut, Life, is an exuberant celebration and testament to life and all of its challenges and changes. Nominated for several Stellar Awards, the group's high-energy performances are making critics take notice.
Donald Lawrence's new CD, I Speak Life, showcases his solo talents. While he is not quite a newcomer to the gospel or music industry, he is perhaps best known for his behind-the-scenes talent as a writer and director of several gospel musicals. He is also a producer, a classically trained songwriter and musical director. "I love to produce music that moves me," Lawrence says. "I think that if you write from the heart, it will touch the heart."
J. MOSS (right) was already a prolific producer as one-third of one of urban contemporary's hottest production companies, the three-man team known as PAJAM, before he released his solo CD, The J. Moss Project. The gifted singer and performer is the nephew of gospel legend Dr. Mattie Moss Clark.
Lisa McClendon's ability to smoothly blend soul jazz and funk music styles, has garnered praise from fans and critics alike for her neo-soul approach to gospel music. The 20-something alto most recently released her sophomore project, Soul Music, and she also received a Stellar Award nomination for New Artist of the Year.
All eyes are on T.D. Jakes' protege Micah Stampley and his debut CD, The Songbook of Micah. With a grand prize win in the 2004 Stellar Awards Gospel Star Search and three tracks on Jakes' He-Motions album, Stampley is poised to soar. Stampley says his songs--he wrote seven of the 10 songs on the CD--are his exploration of redemption, worship and wholeness.